Remotely Connecting to Another Mac (from a Mac)
To remotely connect with a graphical session from one Mac to another
Setting Up the Macintosh You Wish to Remotely Access
Start by clicking on "System Preferences" from the Apple menu on the Macintosh that you want to access remotely.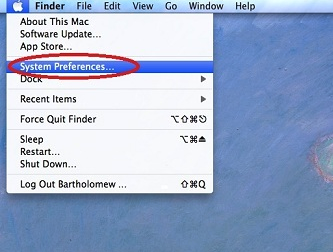 Once your System Preferences are shown, click on the "Sharing" icon in the "Internet & Wireless" menu.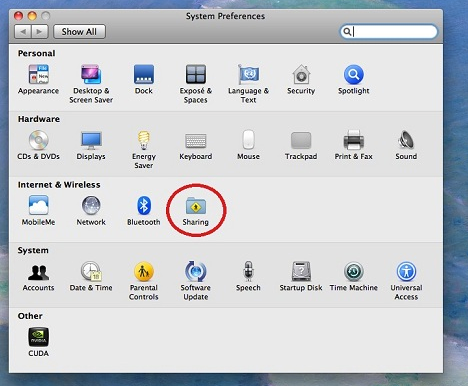 From there, check the "Remote Management" option. You can then either select "All users", or "Only for these users:" depending on how you'd like others to access this machine. If you choose "Only for these users:", then you can add or remove users from the list using the "+" and "-" buttons.
Regardless of what you choose, all users trying to access this Mac will need to have credentials(a user name and password) for this machine.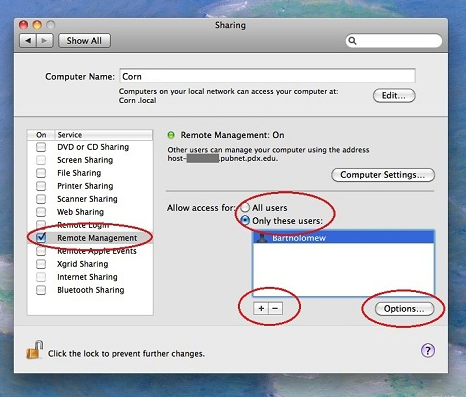 Once you've selected your option (either "All users" or "Only for these users:") click the "Options…" button and select what abilities you would like users to have access to. They can can be set for all users or set on an individual basis, depending on whether or not you selected "All users" or "Only for these users:".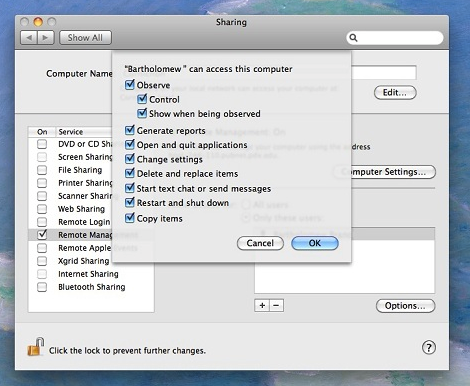 Once you click "OK", this Mac is ready to be accessed and used remotely.


Connecting to a Macintosh Remotely
To access a Mac that you've set up to use remotely, click on the desktop, then on the "Go" menu, click the "Connect to Server…" option.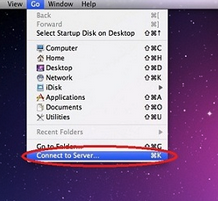 Type "vnc://remotehostname" replacing 'remotehostname' with the host name of the computer you wish to access. Then click "Connect".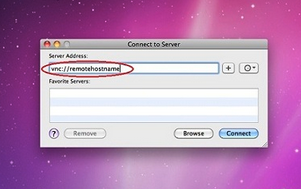 Finally, enter your credentials for the remote host and click "Connect".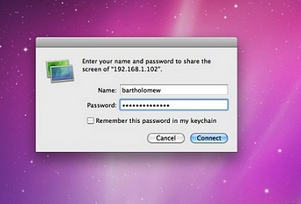 You are now remotely connected to another Macintosh!