Accessing Your Linux (UNIX) Home Directory on Mac OS X
If you are on Wi-Fi, connected via a laptop jack connection, or offsite, make sure that you have first connected to the VPN.
Step 1 – In Finder, click Go -> Connect to Server (Or hit Command + K)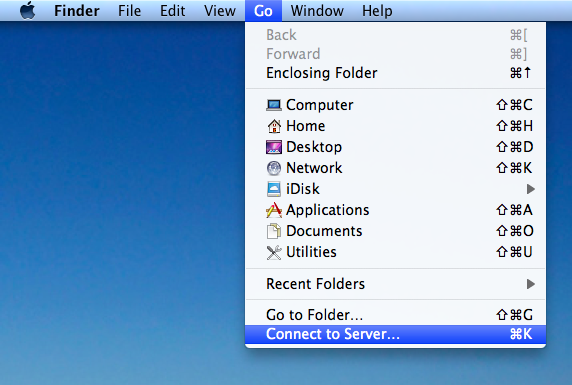 Step 2 – Enter "smb://unix.cecs.pdx.edu/common" as the Server Address.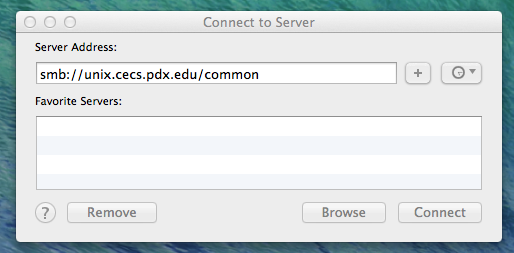 Step 3 – Click Connect. The connection will request a user name and password.
Make sure you use your MCECS username and password.
Make sure "Registered User" is selected.
Specify your username as "CECS\username".
You may see a "connecting to…" dialog before this login box appears.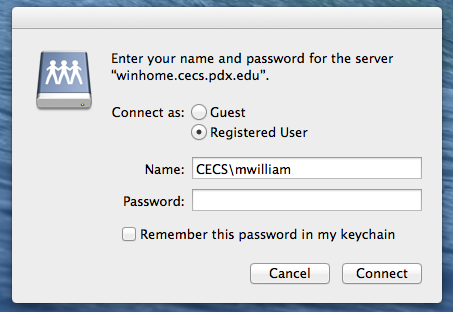 Step 4 – Your unix/linux home directory (the common area) should now be mounted and accessible through Finder.