Computer Lab Locations and Access
Due to COVID-19, students will not be able to get access to the Engineering Building and Fourth Avenue Building for the foreseeable future.
However, MCECS users will still be able to remotely access these machines and their software. For Windows and CS Linux lab machines, use the Remote Lab system. For all other systems, read the guide on remotely accessing MCECS services.
The following information about lab locations and policies are preserved for future reference.
| Account Type | Where You Can Log In |
| --- | --- |
| ECE Windows | FAB 60-01 ECE Tektronix Lab (34 computers with TLAs) map |
|  CS Linux | |
| Windows (All departments)   | |
| Linux | FAB 55-17 FAB MCECS General Lab (10 computers) map |
On this map EB is the Engineering Building, and FAB is the Fourth Avenue Building.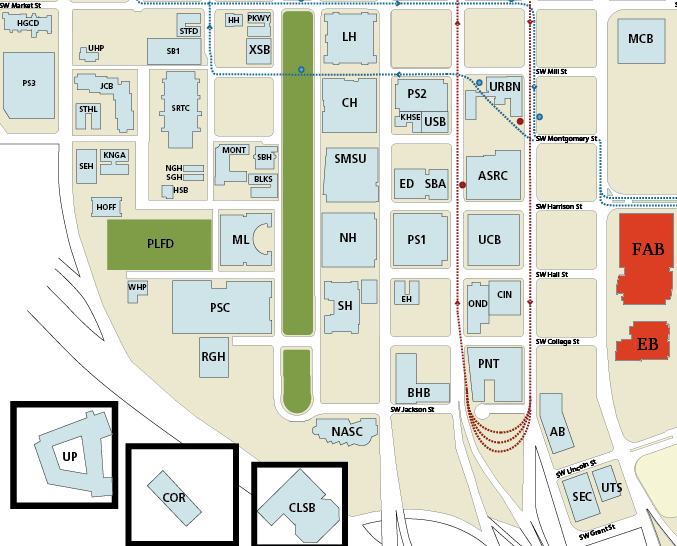 A clickable dynamic map is available here: Facilities And PSU's main map is here: Campus Map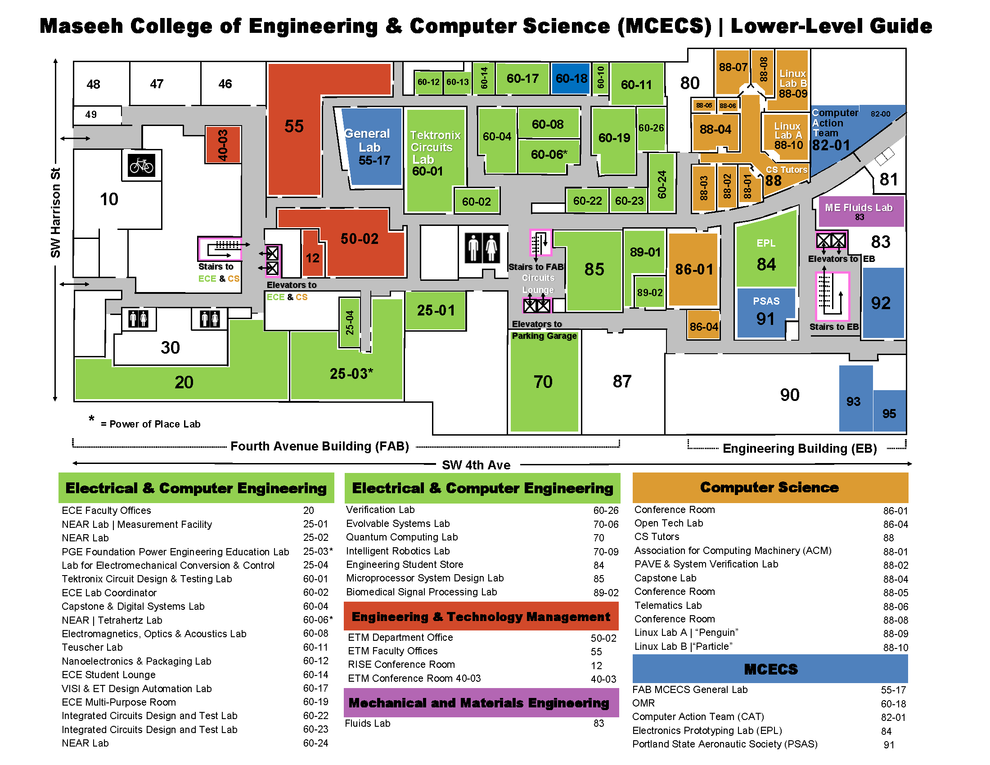 Lab rules and guidelines can be found in the Guidelines section under Lab Rules.
In addition to the labs listed above, there are also research labs, class-related labs, and special-project labs. Access to restricted labs is handled by the affiliated departments.
Other Campus Labs of Interest (not run by theCAT)
PSU's Office of Information Technology manages other computer labs outside of MCECS. Information about these labs can be found here.
OIT also offers their Virtual Lab system, which allows any PSU user the ability to access a computer lab machine from off-site. You can read more about VLAB here.