File Sharing through RDP from Linux
Step 1: Create a connection using the Remmina RDP client. For instructions on how to do this, follow our guide here:
https://cat.pdx.edu/platforms/linux/remote-access/using-rdp-to-connect-to-a-windows-computer-from-linux/
Step 2: Check the "Share folder" box, and select the folder you would like to be accessible from the drop-down menu.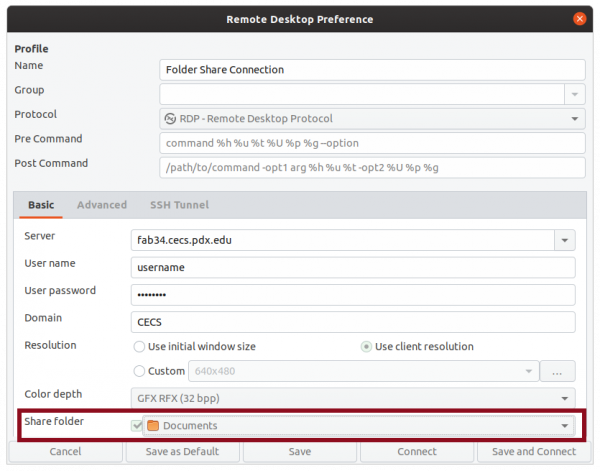 Step 3: Connect to the RDP session. From within the remote session, navigate to "This PC" within the File Explorer. The folder that you have selected will appear under the "Redirected drives and folders" section.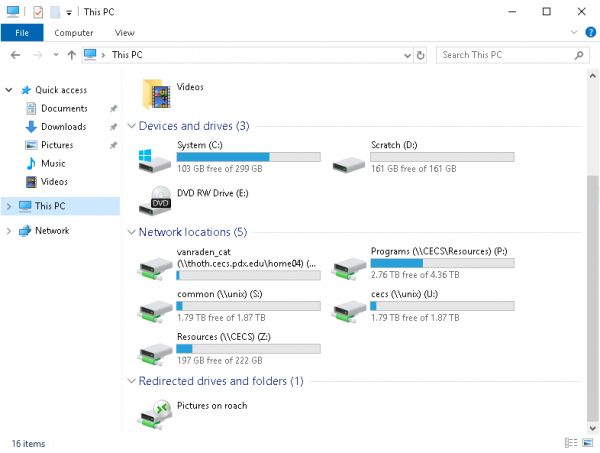 Step 4: Drag files to and from the drive like you would any other folder.