CD/DVD Burning in Windows
The following tutorials are split up into burning iso images, and burning files to disc. Other popular burning software includes Imgburn and Poweriso.
However, with the decreasing number of CD and DVD drives, another option is to unzip the .iso file to a USB drive instead. More information about unzipping disk images.
How to Burn an image (.iso) to CD or DVD in Windows 10
Locate the iso you would like to burn, then right click on it and choose burn disc image.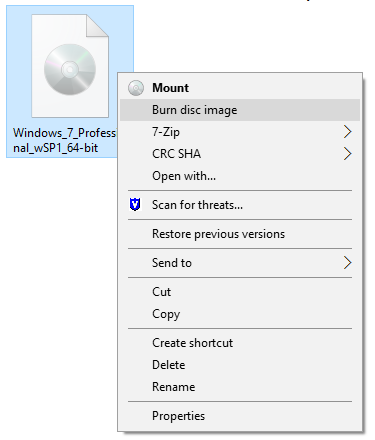 Click on Burn and you are good to go. If you have issues, make sure your CD or DVD drive can burn discs, and make sure they are correct type for the respective drive.