Step 1 – Download the App from the store
https://itunes.apple.com/us/app/openvpn-connect/id590379981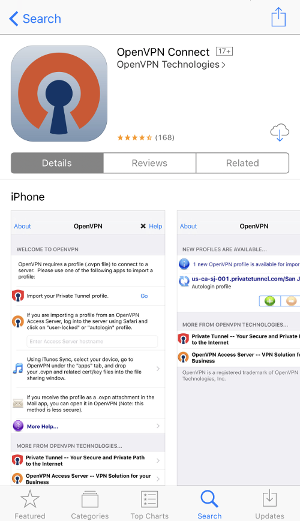 Step 2 – Download the CECS OpenVPN Profile
https://intranet.cecs.pdx.edu/downloads/files/openvpn/current/cecs_ios_openvpn/cecs.ovpn
https://intranet.cecs.pdx.edu/downloads/files/openvpn/current/cecs_ios_openvpn/cecs_full_tunnel.ovpn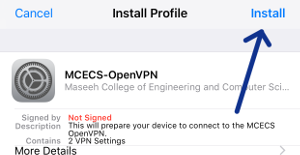 Step 4 – Type in your passcode, and tap "Done"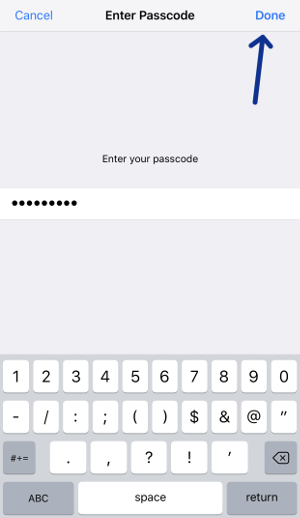 Step 5 – Tap "Install", then tap "Install" again, then tap "Done"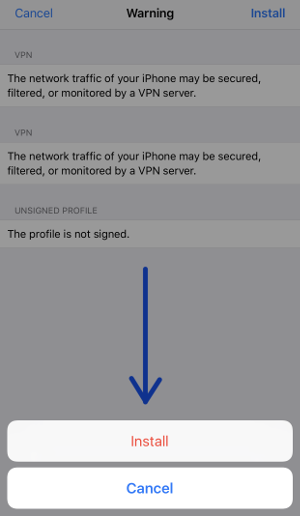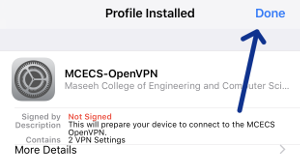 Step 6 – Open OpenVPN App
Type your username (1) and password (2) in, and then tap the "Save" switch (3). Then tap the unlabeled switch under "Disconnected" (4).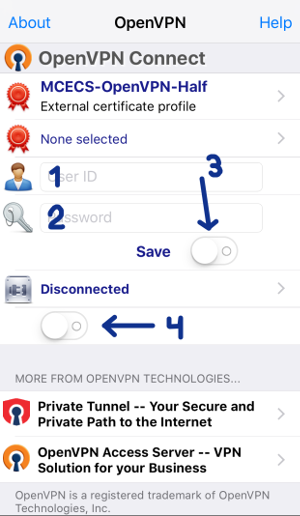 Step 7 – If this is your first time using OpenVPN
You'll be prompted to allow OpenVPN to enable VPN connections (don't worry, this is a one-time operation). Tap "Yes" at the prompt. Then, you should be connected!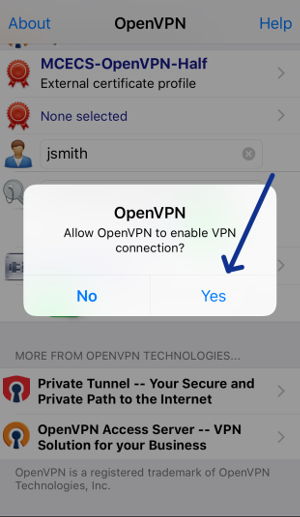 Step 8 – Full vs Split (half) tunnel operation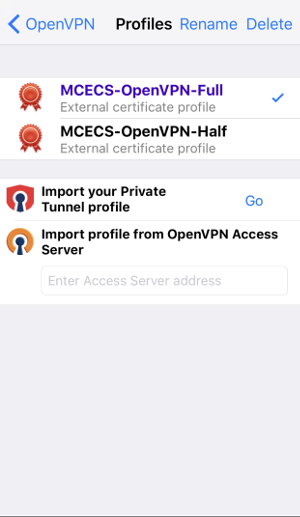 You can easily enable the VPN anytime in the future without needing to start the OpenVPN app itself, by using the system VPN control switch in your phone Settings