Note: Due to COVID-19, the CS tutors will not be hosting drop-in tutoring in person. Please use their email or slack channel to get assistance.
Directions
We are located in the basement of the Fourth Avenue Building, directly underneath the Engineering Building.
Campus Map: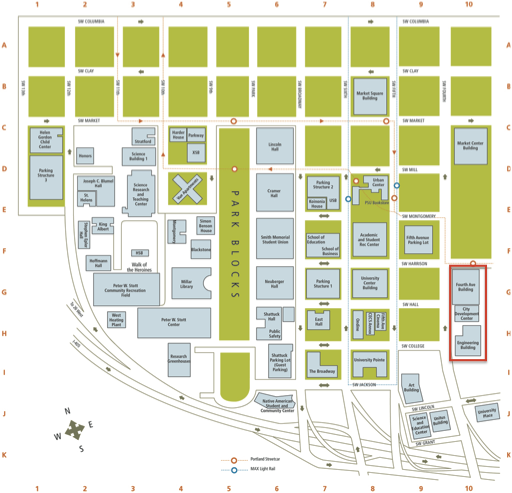 Enter through the Engineering Building: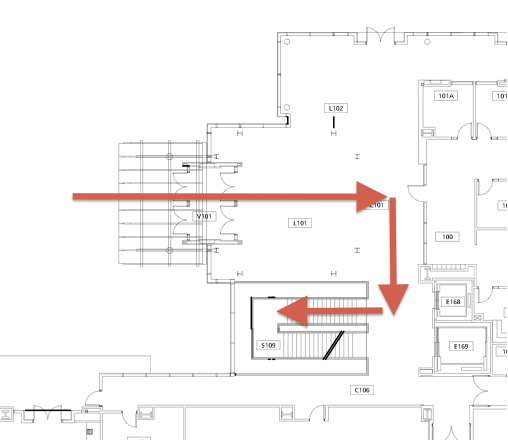 Go down the stairs. You will see two elevators. Go through the double doors to the left of the elevators. Suite 88 is straight ahead, behind the glass windows.