Thunderbird: Adding PSU Google Mail Account
NOTE: While this document is specifically for setting up Thunderbird with your PSU Google mail, this first step is necessary when attempting to check your PSU mail with most external mail clients (Outlook, Pine, etc.).
Our first step is to enable your PSU Google account to communicate through IMAP. We'll click on the gear here on the right side of the screen and go to "Settings" in the drop-down that appears.

In the list of tabs that show up after clicking "Settings", click "Forwarding and POP/IMAP".

Then, once here, click the bubble beside "Enable IMAP".

Now we're ready to set up Thunderbird to check your PSU Google Mail, or other mail client. In Thunderbird, you'll click "Tools", and then go down to "Account Settings".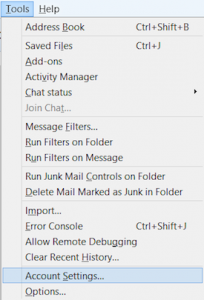 Once there, we'll click "Account Actions" in the lower left hand corner, and click "Add Mail Account…"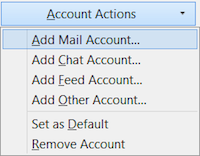 Now we will finally configure your account. You'll need to enter your name and your PSU Google e-mail address.
NOTE: DO NOT ENTER YOUR PASSWORD YET.
After doing this, we'll click "Continue".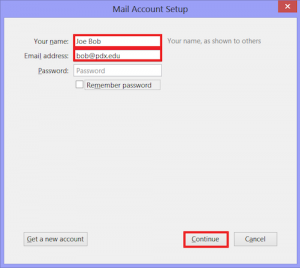 You'll notice it says it found a configuration on its database, but these configurations are wrong. We're going to click "Manual config".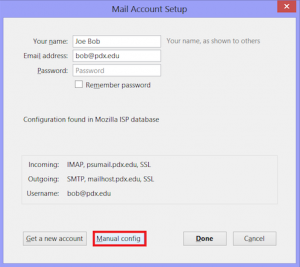 Change the settings in the highlighted box here to match the ones in this image, except replacing "bob" with your own ODIN username.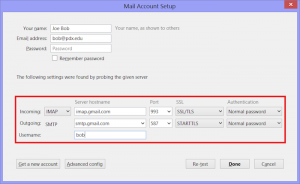 At this point, click "Done", and you're all set to go to check your PSU Google e-mail through Thunderbird.
See also: https://portlandstate.atlassian.net/servicedesk/customer/portal/2/article/44719887