Exporting Mail in Thunderbird
How to Setup Export/Import Tools in Thunderbird
Download ImportExportTools-2.4.2.xpi
Start Thunderbird
In the Tools drop down menu select "Add-ons"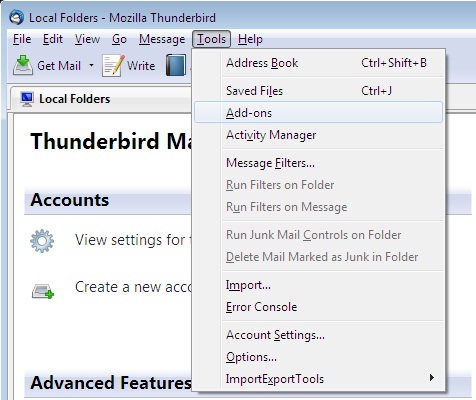 In the Add-ons window click "Extensions" and then "install"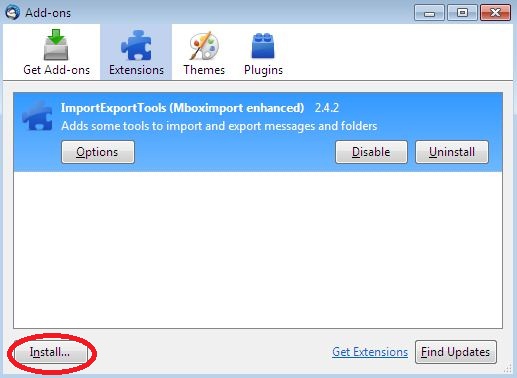 Locate and double click on the ImportExportTools-2.4.2.xpi downloaded in step 1
Restart Thunderbird
In the Tools drop down menu select "ImportExport Tools", then select "Options"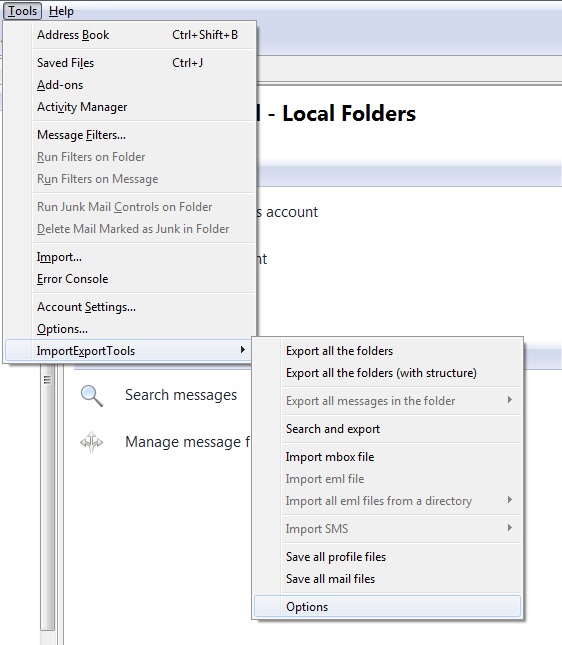 In the ImportExportTools window, click "Export directories". Then set the export folder for MBOX files. This is where your mail will be exported to. It is important to select a location that has sufficient space to backup your mail to.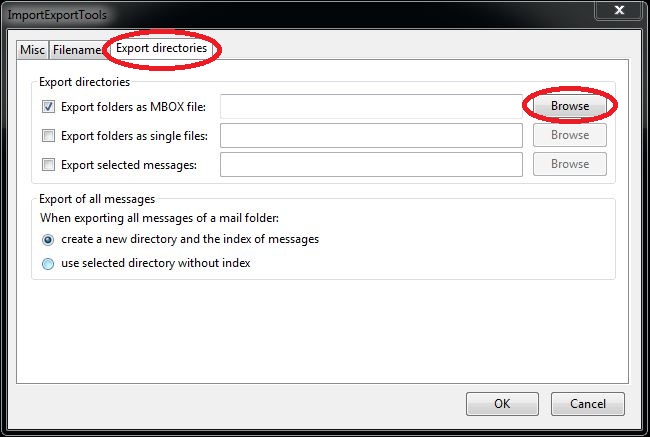 You have now installed and configured the export mail add-on to Thunderbird.
Start Thunderbird
Locate the mail folder you want to export and right click it
NOTE: This add-on can only export one folder at a time. If you attempt to export several folders simultaneously it will fail.
If the folder has subdirectories, in the Import/Export submenu click "export folder with subfolders (with structure)". If the folder does not have subdirectoies, in the Import/Export submenu click "export folder"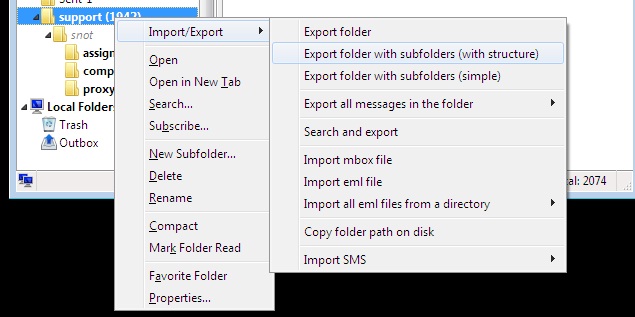 In the bottom status bar of Thunderbird you should see "downloading message…" and a progress bar.

Once the export process has been completed, you can export the next folder. For large folders, 100MB, the export process can take several minutes.
How to View Exported Mail
Download mboxview-1.0.0.7 for Windows
Extract the zip file and start Mboxview
In the File drop down menu click "Select folder"
Locate and double click the folder containing the exported mail. If you wish to access a subfolder, you will need to navigate down the folder tree to that folder.
Your mail is now viewable in the Mbox Viewer
To access attachments double click the email in the Mbox Viewer
Start Thunderbird
Right click on "Local Folders"
In the Import/Export submenu click "Import mbox file"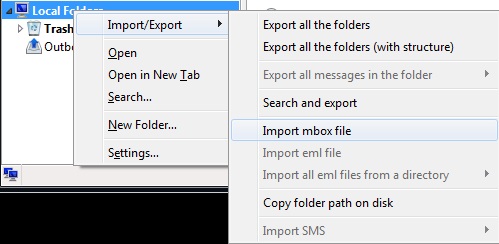 On the Files mbox import window, select "Import one or more mbox files, with its/their subdirectoy. Then press ok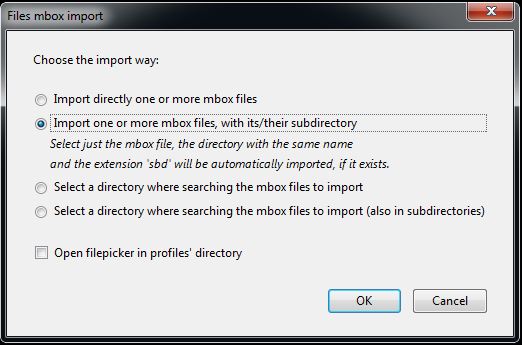 Locate the folder with the achieved mail and click "open"
Your achieved mail folder has now been loaded as a local mail folder onto your computer. You can reply and forward these emails. Please be aware that these imported emails are saved locally and are not an IMAPed folder.