Reports have come in about Windows 10 freezing, and becoming unresponsive.
Unfortunately this seems to be tied to the Classic Shell Start Menu replacement.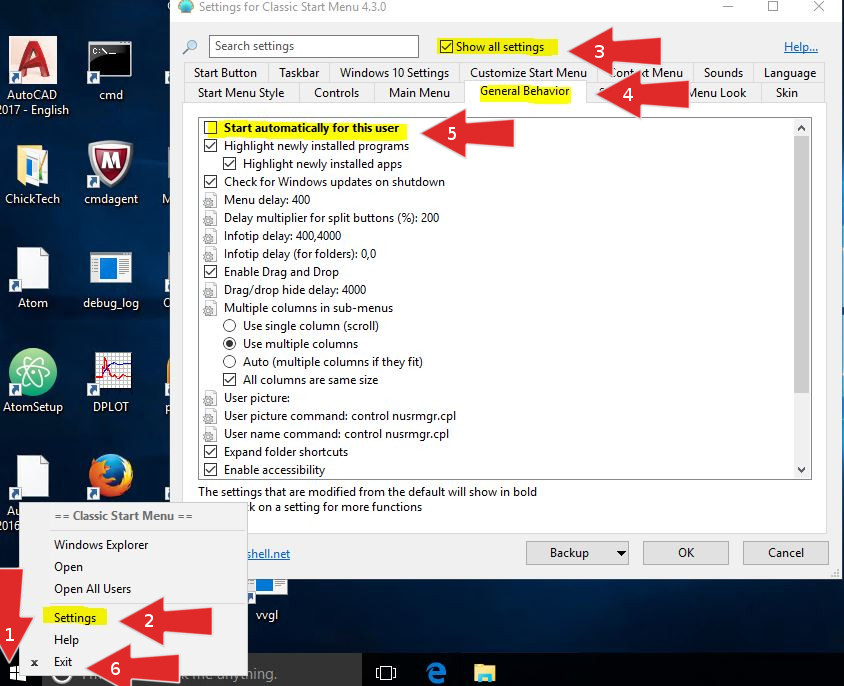 To disable Classic Shell starting on login
Right click on the Start Menu Icon.
Click on Settings.
Check Show all settings on the classic shell settings window.
Click on the General behavior tab.
Un-check "Start automatically for this user."
Finally  to close Classic shell now, right click on the Start Menu Icon and click Exit.
After Classic Shell is closed, the Windows Start Menu may be slow to respond or unpopulated with many items. This is one of the reasons we installed Classic Shell, but it should be temporary after a couple logins.
As always, contact The CAT if you experience additional issues, or have questions.